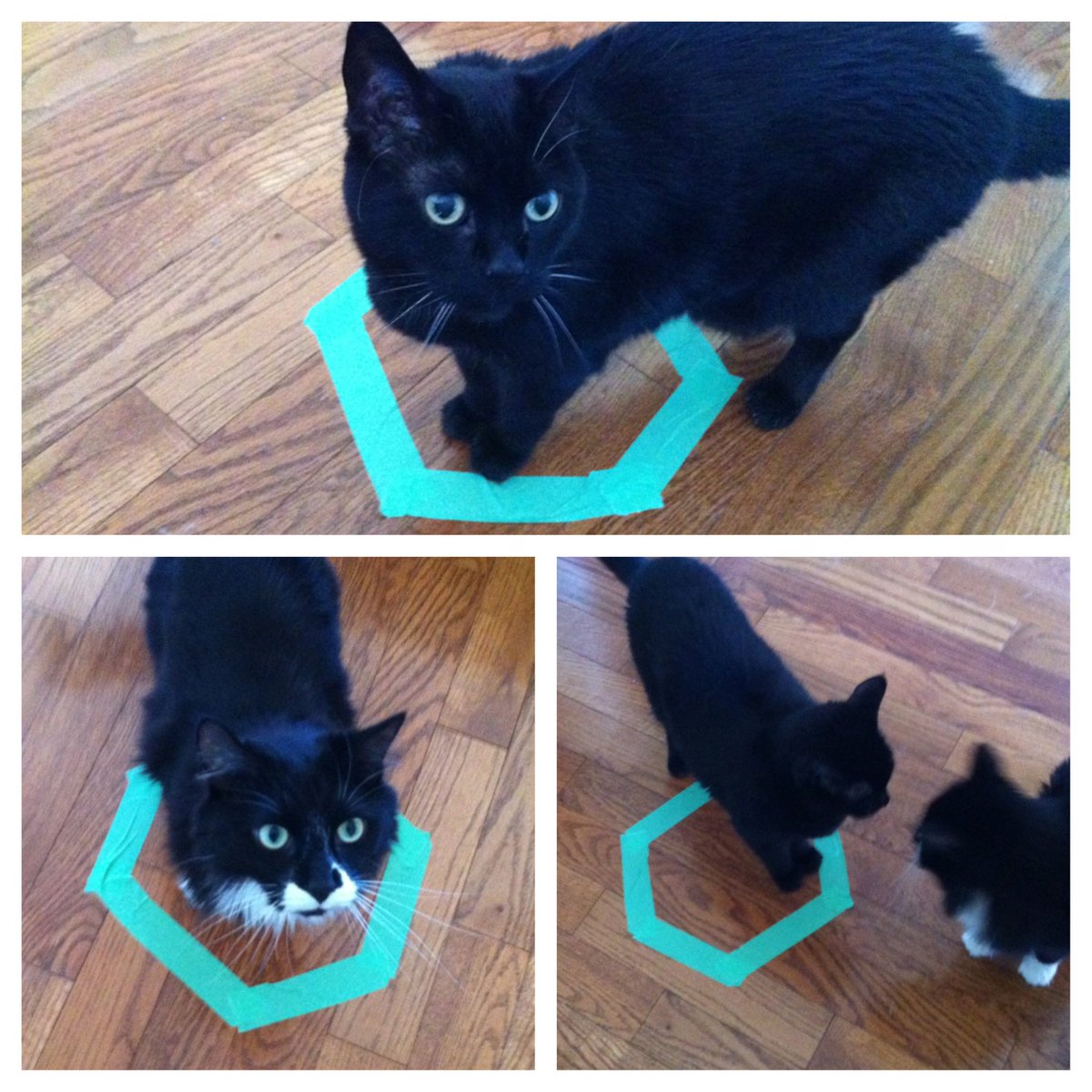 We all know that cats love to curl up and nap in a circle…right?
But did you know that cats also love to sit on the floor inside a circle?  Seriously, they will intentionally sit in a circle on the floor.
Just try it. It's quite remarkable.  Here's all you do:
Make a circle on the floor out of masking tape, or for that matter, anything else (a rope, a belt, an extension cord, etc.) and then wait for your cat to come prowling on over
Watch your cat look at the circle
Wait 30 seconds and you'll probably see your cat sitting in the middle of the circle looking up at you with inquisitive eyes.
---
Read more at The Purrington Post.